• bearded bill • bill binder III • whiskey • whisky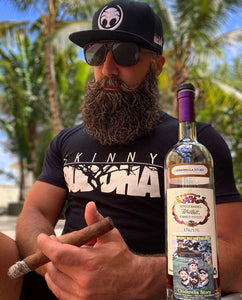 Whats the first thing you see in this picture?  Was it the beard? The Booze? The cigar? Or was it your favorite clothing line?  There really isnt a wrong answer.  Today, I would like to make a special introduction to our boy.... drum roll please...
Bill Binder III
. The man the myth the legend
"Bearded Bill Binder". 
Bill has been in the SkinnyBuddha Collective for a long time as one of our "influencers". He is a very interesting individual with a ton of personality.  This next pic is him rocking our
Imperial Floral snapback.
...