• bearded bill • bill binder III • whiskey • whisky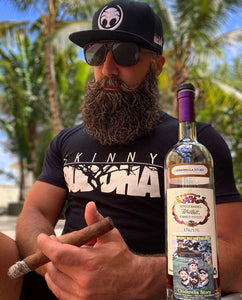 Whats the first thing you see in this picture?  Was it the beard? The Booze? The cigar? Or was it your favorite clothing line?  There really isnt a wrong answer.  Today, I would like to make a special introduction to our boy.... drum roll please...
Bill Binder III
. The man the myth the legend
"Bearded Bill Binder". 
Bill has been in the SkinnyBuddha Collective for a long time as one of our "influencers". He is a very interesting individual with a ton of personality.  This next pic is him rocking our
Imperial Floral snapback.
...
---
• chef brett • classic • ft lauderdale • hells kitchen • see no evil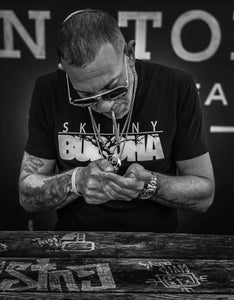 Some of y'all know him and some of y'all don't. If you haven't seen him around south Florida maybe you have seen him on Hells Kitchen. The one and only Chef Breezy (@chefbret).  The Chef was kind enough to come out and do a little Skinnybuddha photoshoot with me (@mister.davenport).  We hit some local spots, smoked a little and got creative. The black and white one featured above is my personal favorite. It is very "Anthony Bordain" to me. Plus, he is in our classic black and white SkinnyBuddha tree tee.  Here is in the throw back "See No Evil"...
---
• jason gamber • photoshoot • vikkerious • wynwood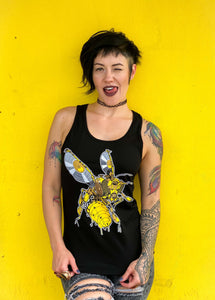 If you live in Miami and you don't know who @Vikerrious is you need to get with the program. Honestly, there is a good chance you have been at an event together and just didn't know it.  Miami is a small world after all.  If this is the first time making her acquaintance, let me formally introduce you to the one and only @Vikerrious ! The Wu Tang Killer Bee tank top by SkinnyBuddha artist @jason_gamber I am not sure where to start when asked to describe Vikerrious. She is a ball of energy with a creative mind. She is...